I had a wonderful evening of great food, wines, and lively conversation with a group of foodies. These people are members of the American Institute of Wine & Food (AIWF) Norcal, and I have to say they are very friendly and approachable. Our topic of discussion was "Red or White with Dinner?"
The restaurant was Attic in San Mateo. They named themselves that because an attic is where lost treasures are rediscovered, realized, and re-imagined. Some of the most exciting flavors and culinary gems are hidden throughout Asia, where the cultures have mastered the art of cooking for centuries. With that in mind, we cordially invite you to a unique exploration of food, décor, and service in San Mateo's Attic restaurant, bar and lounge.
The menu:
Appetizers: Asparagus and Yuba Sesame Salad with Pickled Mustard and Turnips, Seared Jumbo Scallops with Crispy Oxtail and Chinese Chive Florets, Soy Braised Pork Belly "Humba" with Shitake, Chestnut and Mustard Leaves, Brussel Sprouts and Chips with Bonito Flakes.
Main: Brocollini Beef Shortrib in Black Sauce with Trumpet Mushroom and Turnip Cake.
The wines were Swanson, Napa Valley, Pinot Grigio; Sawnson, Napa Valley, Merlot; Tait "The Ball Buster" Shiraz; Kunful Girl Riesling; Souverain, Alexander Valley, Cabernet Sauvignon; and Stag's Leap, Napa Valley, Petite Sirah.
We talked about the wine's character, nose, and body as it relates to food pairing. We found that when it comes to food and wine pairing, there really is no hard and fast rule as to what dish will go with which wine. Rules were meant to be broken, right? Well, when it comes to food and wine pairing, this really is true and you would want to break the rules and experiment. What better way to experiment than with a group of foodies who also love drinking wines? These are my kind of people. With each bite, we sipped different wines. Our findings were mixed, to say the least. The one thing that all of us agreed on was that we drink, what we like, and who really cares about rules or what other people say about which wines goes with which dish?
I want to say that I love this group. I thoroughly enjoyed this event. In fact, I loved it so much that I became a member, and I can hardly wait for another opportunity to meet up with my newly found foodies to talk about food and wine pairing.
I would highly recommend joining this group if you are a foodie who enjoys drinking wines and find the topic of food and wine pairing interesting.
Special thanks to American Institute of Wine & Food and attic restaurant.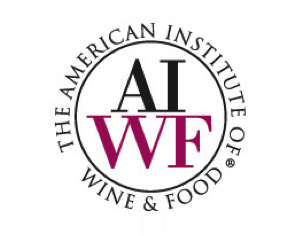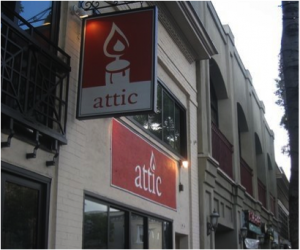 -que ©2014