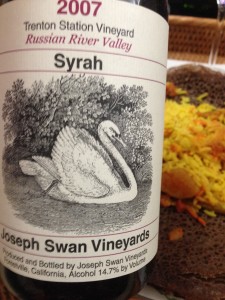 2007 Trenton Station Vineyard; Russian River Valley; Syrah
Producer: Joseph Swan Vineyards
Alcohol: 14.7%
Notes: Cherry, Red fruits with hints of baking spice, and accent of smoke. This is a full body Syrah that is very much fruit forward, accent of smoke, and a long finish.
Paired with Ethiopian food. What a great pair.
-que ©2013